I love making bird toys guys!
I added some more parts to these as the parakeets had shredded them a bit. They love these toys!
I fixed the purple and yellow toy by adding new parts to it.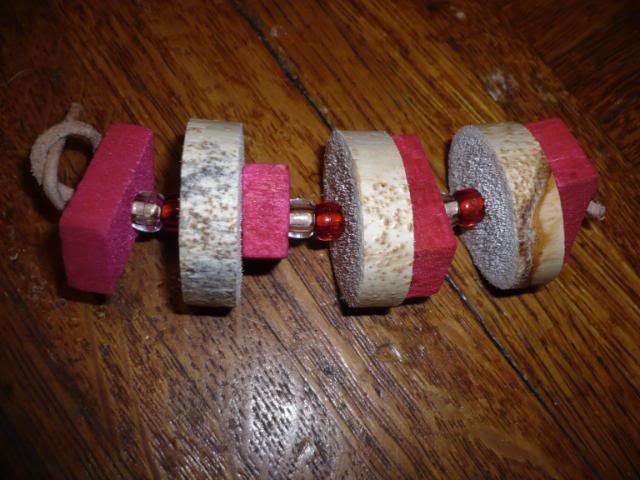 I made a cute little red toy. I like this one a lot.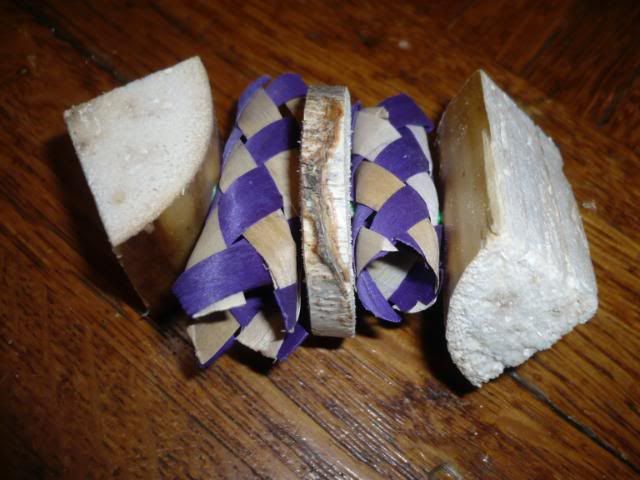 This is a foot toy I guess.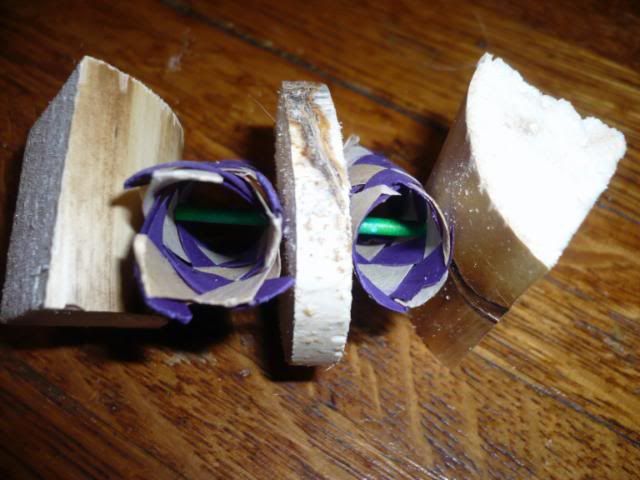 It's held together by a bright green stick.
And this is pretty boring but I am including it anyway.
I made these last night.