Just a few (or more than a few) pictures of my flock out and about.
Sweden and Gimli are getting along great. I gave them a bowl of apple cinnamon cheerios.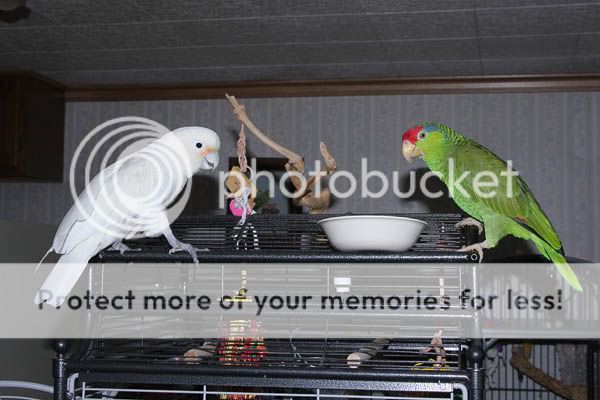 How many cheerios does one beak hold?
Sweet Too
Custom dust mop for a dusty floor.
Gimli warming up for a take off!
All three little ones.