This is holly. The newest rescue. She had a stroke a gear ago leaving her left side of her body partially paralyzed. She's not helpless. And quite the charmer. She blushes when excited (as you'll notice in her pics)
She's 10 which makes it worse meaning she had a relatively normal birdy lifestyle before this all happened. Her very original owner left her at the vet with nobody to care for her.
. The person we got her from picked her up from the vet. And cared her for a year. My project will to help her with therapy on her left Wing. It's stiffly closed. And attempt to help her regain her attitude. Ego. And true personality. Today's her first vet visit with me. Gonna have her cholesterol levels checked. Blood panels to every slab.
And heart rate of excitement. Hopefully shell check out with stars. I think I'm keeping. Can't trust this stupid world of idiots to care for something so fragile and meaningful. She truly deserves the best care Avilable. And if youcant provide what I can +1. Then no. She stays.
Anna (scarlet macaw) pooped on her back climbing up her cage. She shoulda never been around there in the first place. Bad birdy lol.
And excuse my hands. I work at a petstore where every freakin snake bites.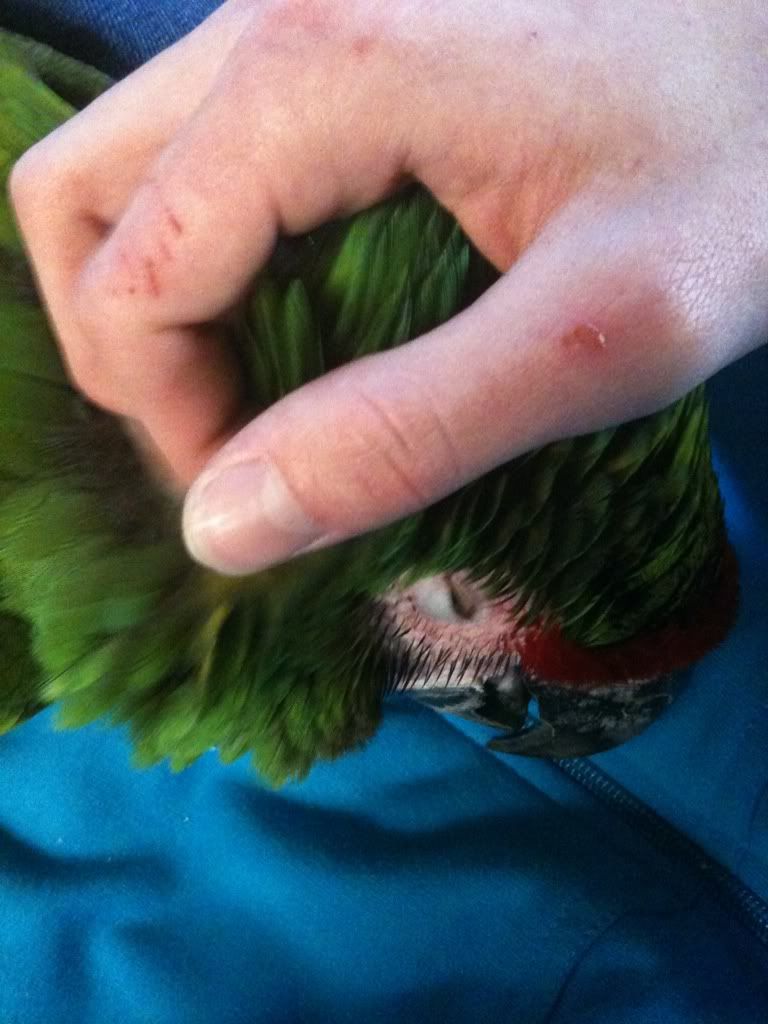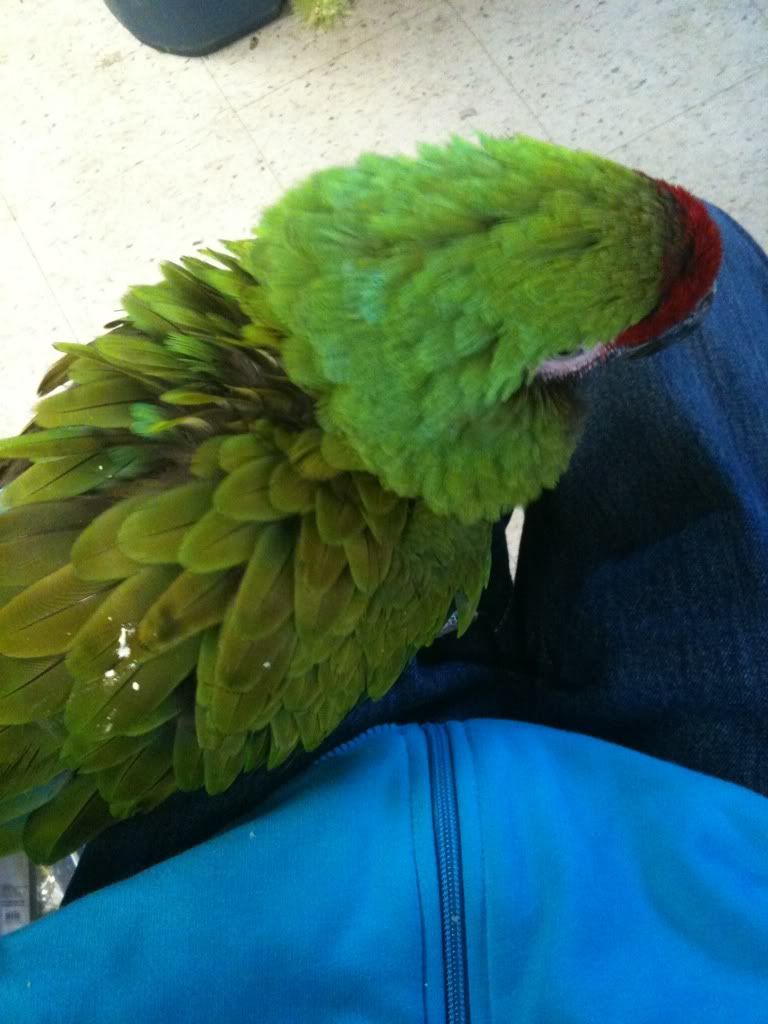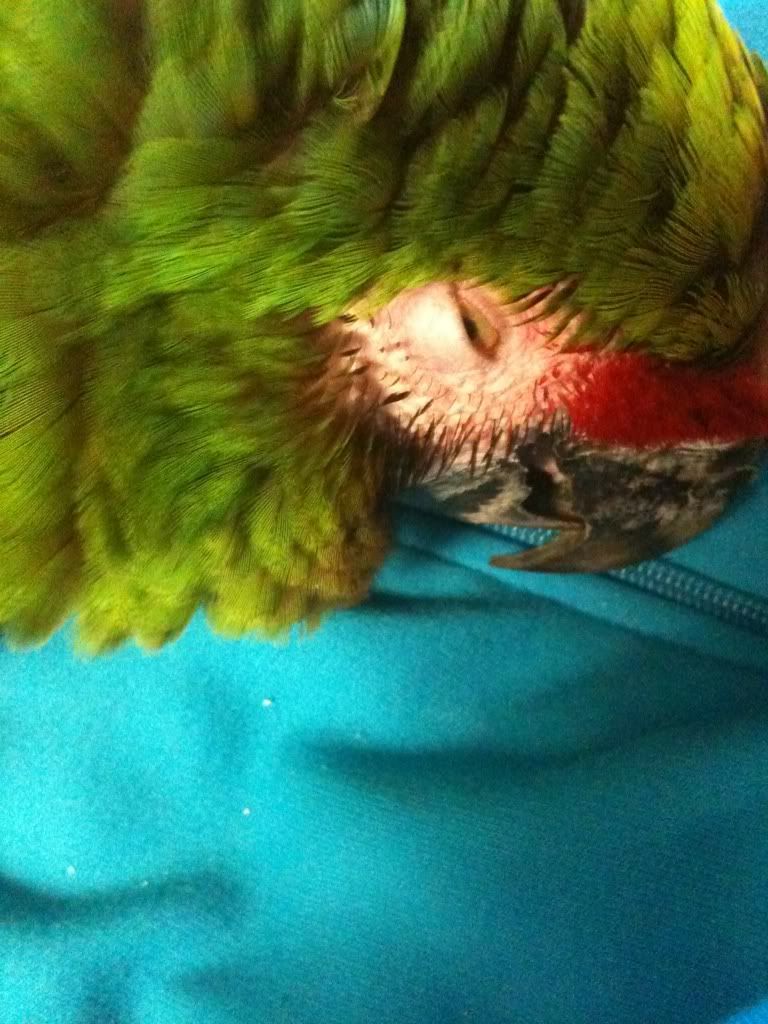 Look. She's blushing