Well I've chosen my ragdoll breeder and went to meet the adult cats and him to finalise the decision in my own mind. The cats were big, gorgeous and very healthy with lovely temperaments. Just the kind I want. He had one little 4week old kitten that kinda stole the show a bit. Not getting that little guy. Waiting for a kitten from one of the other litters that is due in the next month. I struggled with photos with having to use flash instead of natural light so not right up to the standard I really like but anyway here we go.
First up brat attack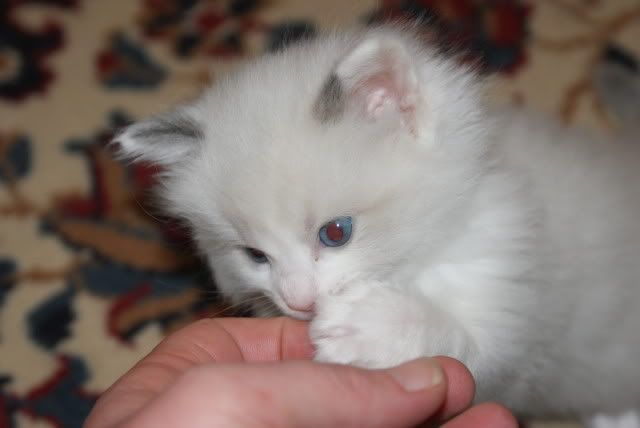 Finally asleep with mum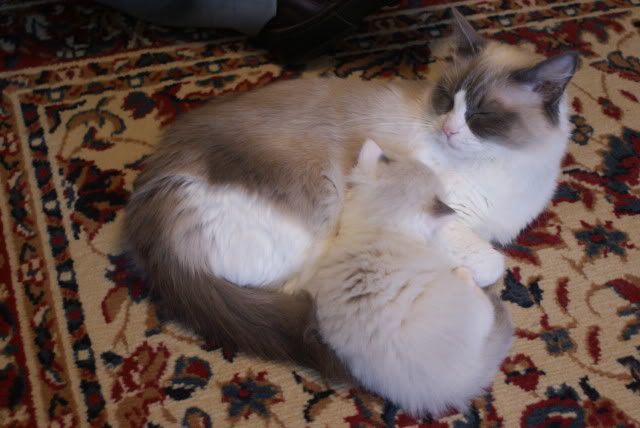 trying to catch flies
this is what I'm hoping for or a blue point. This is Megzy pictured, beautiful young girl who is a pet.