Haha, I didnt know anyone else used shower curtains! Butch doesn't projectile poop either, but it's there just in case.
Well my set ups change around & I don't have a pic of the current one. I'll get one soon.
This is how it looked last September, on the night we put it together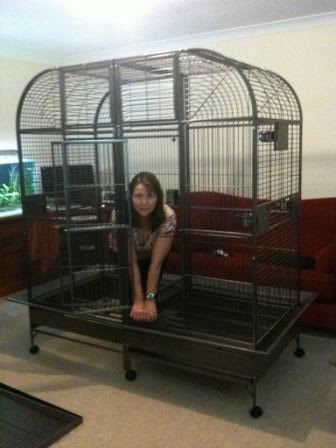 "]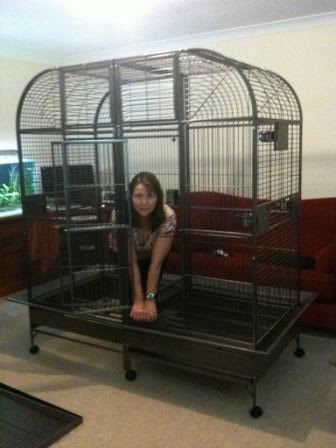 A few of when Butch moved in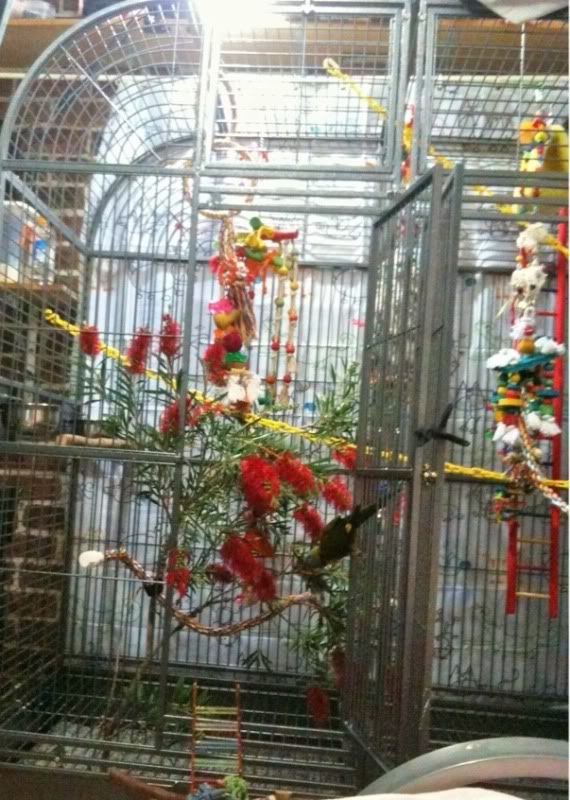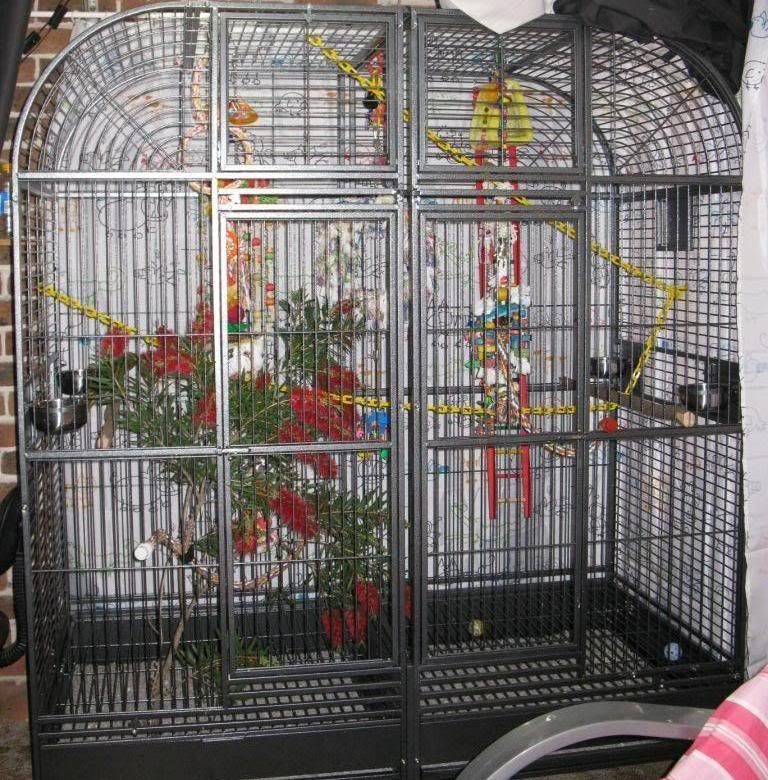 It still looked pretty bare, as I needed more toys & perches.