I'm a tad obsessed with taking pics of my furry/feathered/scaley children...
One of my Spotted House Snakes. Lamprophis Maculatus.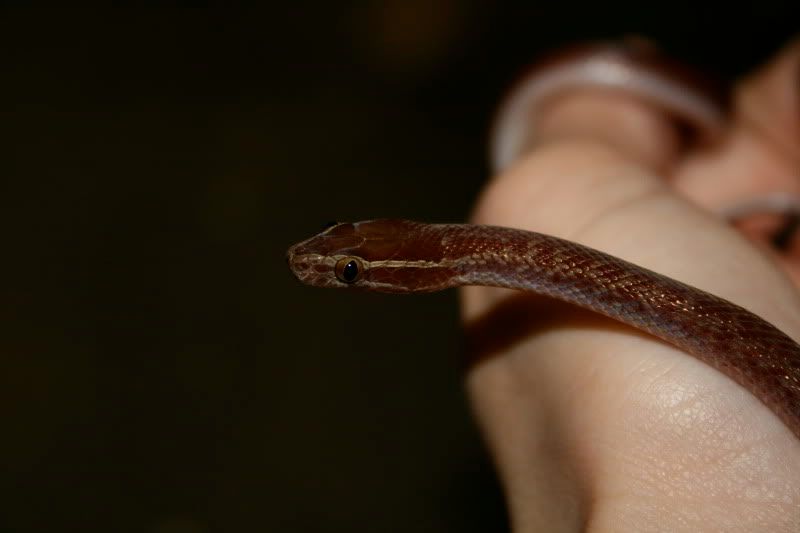 Monkey, the Pugaranian.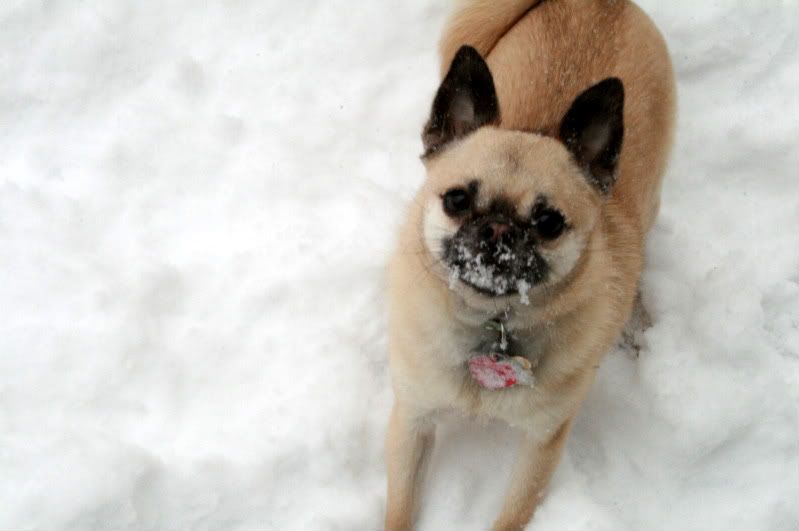 Catbait, looking coy...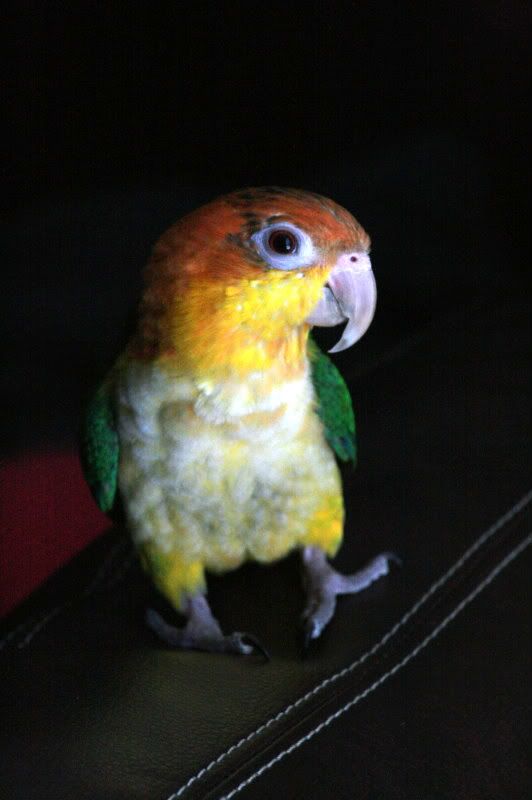 Rune, my border collie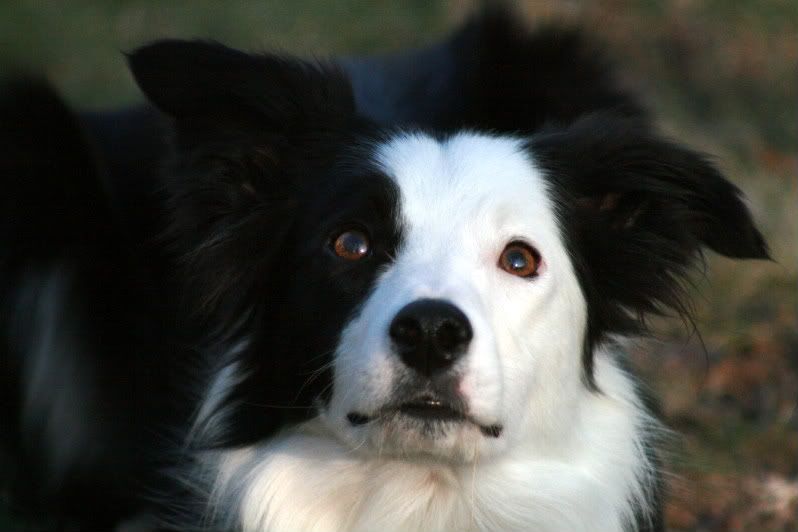 Baby Woma Python in me pocket...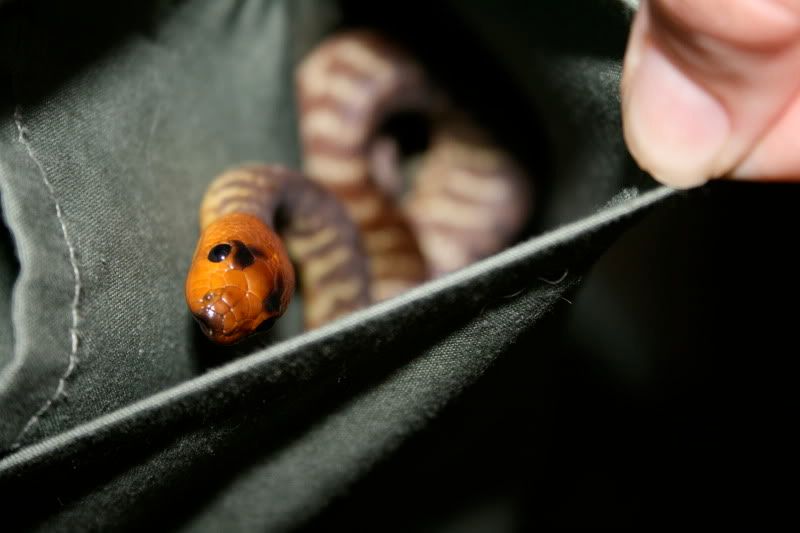 A rescued Red Tailed Green Ratsnake. Unfortunately, this one did not make it. Boy was she a little spitfire, though.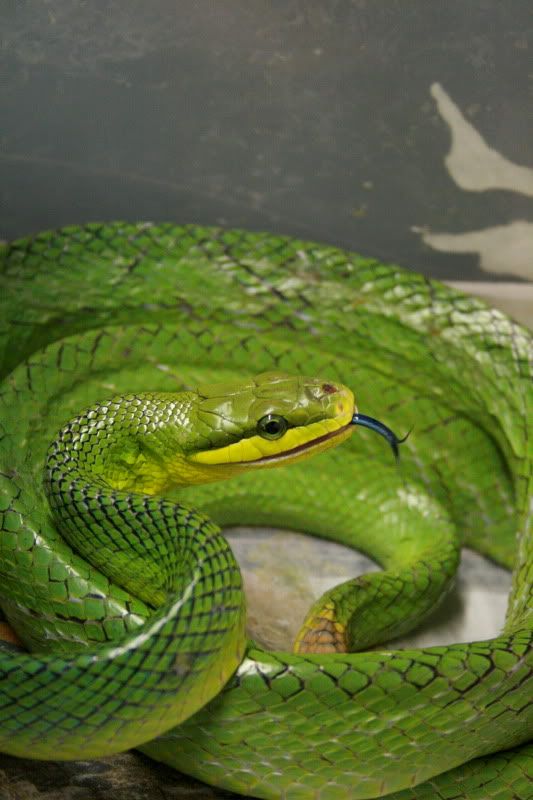 Idolon, my other border collie...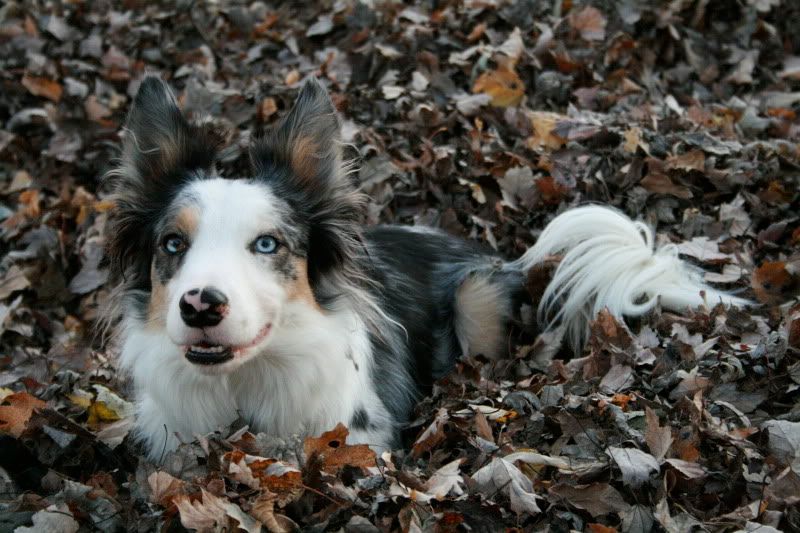 Lazarus, a Black Blood Python enjoying the heated surgery table at work...