The boy is growing quickly. He's 5 1/2 months old now. Weighed him on teh kitchen scales yesterday and got an error message. yep he's too heavy for them now. Went to the normal scales (like I needed to see my own weight
) and he's hit 3.2kg (just over 7lbs).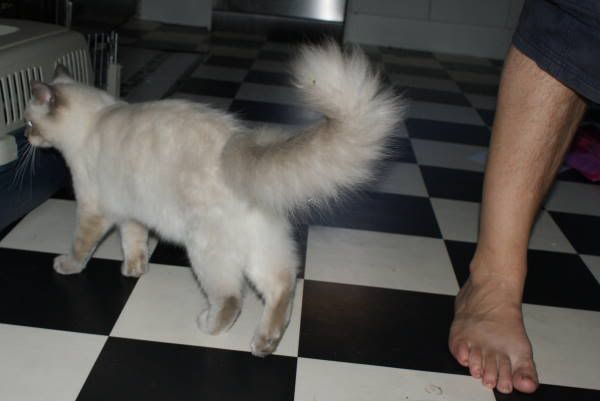 Wrestling with me. will be glad when those baby teeth come out, they're like little needles. BTW I don't generally encourage this as it's really going to hurt when he's at full size.
Just chilling.