Posted 28 February 2010 - 02:32 PM
It appears so! If I turn my head for just a second she is sloshing around in the bowl! haha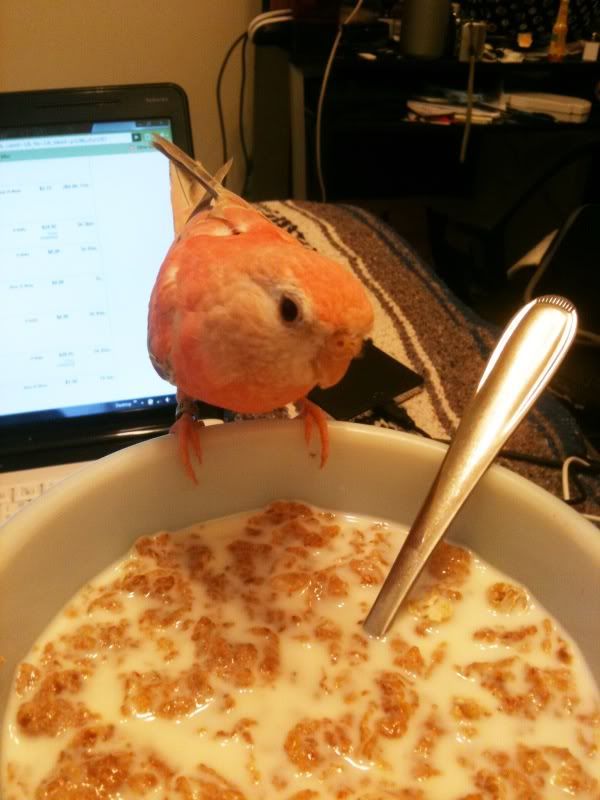 ---
Posted 28 February 2010 - 06:39 PM
I don't give my birds cereal for two very good reasons.
1. Birds cannot digest dairy products, with the exception of yogurt.
2. Most human cereals are "enriched," which means they contain extra iron. Birds don't need the extra iron.
If your Bourke likes to share food with you, you may want to have a dish just for her with food that she can eat.
Your Bourke is very pretty.
---
Posted 01 March 2010 - 12:02 AM
I don't let her eat it, she just likes to have a bath in it! haha

---
---
0 user(s) are reading this topic
0 members, 0 guests, 0 anonymous users