Cosi (ragdoll) got out and of course took a dive under the cars consequently ended up with grease on him and by further consequence... bath time. Being the loving owner I am I decided to add insult to injury by taking photos.
I will kill you mum, you know this.
soggy kitty
ET phone home?
Let's read the facial expression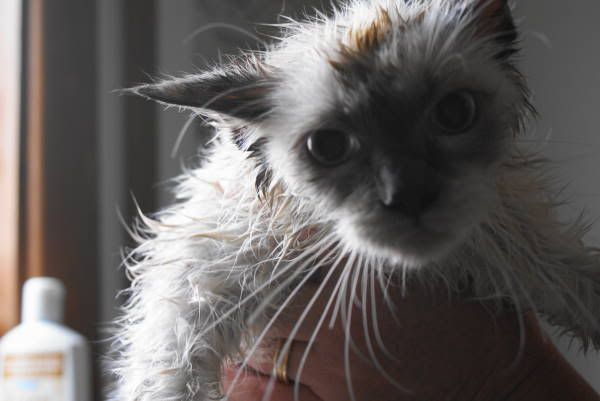 Worse thing is there's a bit on his head I couldn't get off, however, not pushing the friendship any further for a few days. I can already see myself getting attacked in the middle of the night for this one.