And he's getting to be a big boy. This cat really did not read the how to be a ragdoll manual.
Cat in a sack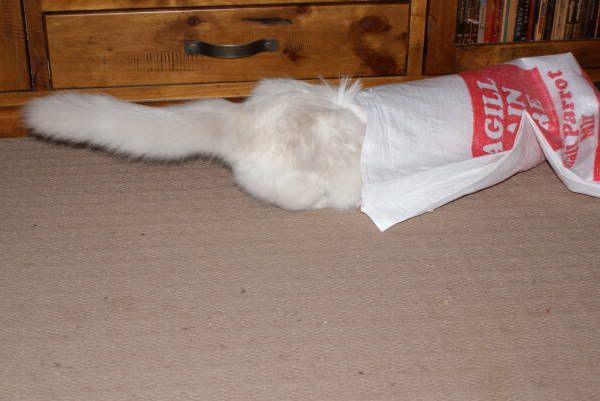 play fighting with my oldest, Cosi taking it a little seriously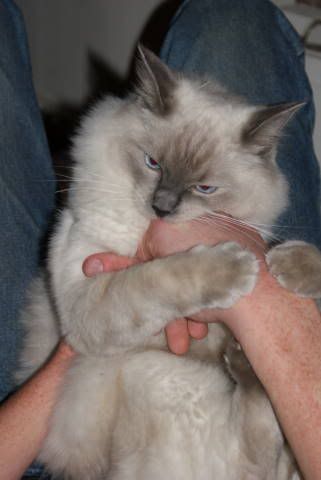 Yep he's a family cat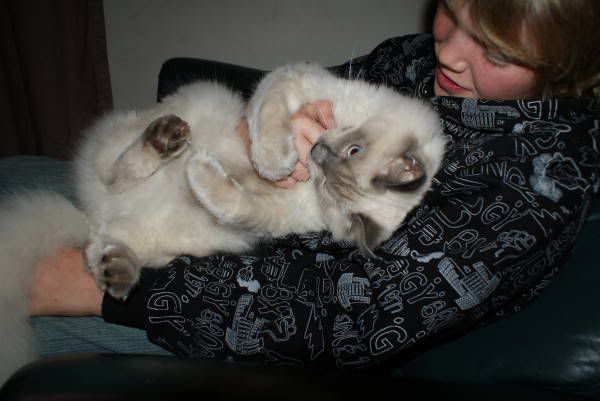 Elsa umipressed, as usual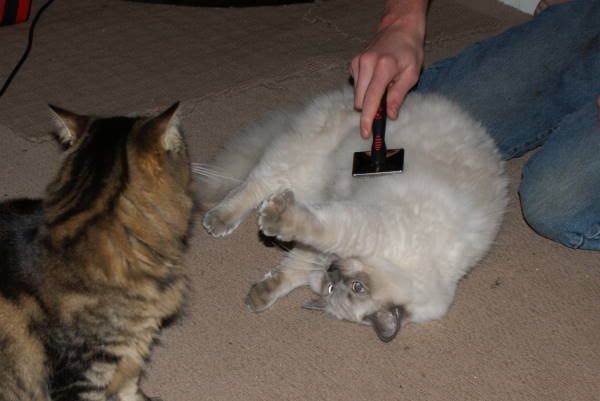 my brush, try and take it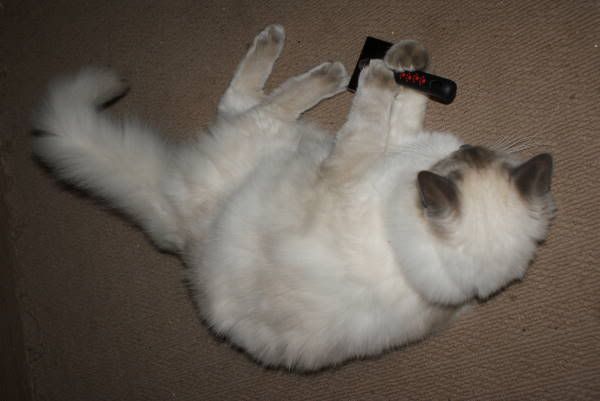 taken by Matty, a friend of mine
hanging on top the aviaries (birds don't care) silly sod started stalking bees. thankfully he didn't get stung. Looks like such a grump in these photos.